Anywhere anytime any type data security.
According to the Annual Cybercrime Report, "by 2021, cybercrime damage costs to hit $6 trillion annually!"
With cybercrime becoming an increased threat to organizations big and small, data security services are pivotal in the protection of sensitive user and business information among enterprises globally.
Comprehensive range of seurity services
Defense in Depth Strategy. Maximum Security.
BBI professional certified cyber security team applies Defense in Depth Strategies. This advanced security strategy is based on the military principle that it is more difficult for an enemy to defeat a complex and multilayered defense system than to penetrate a single barrier.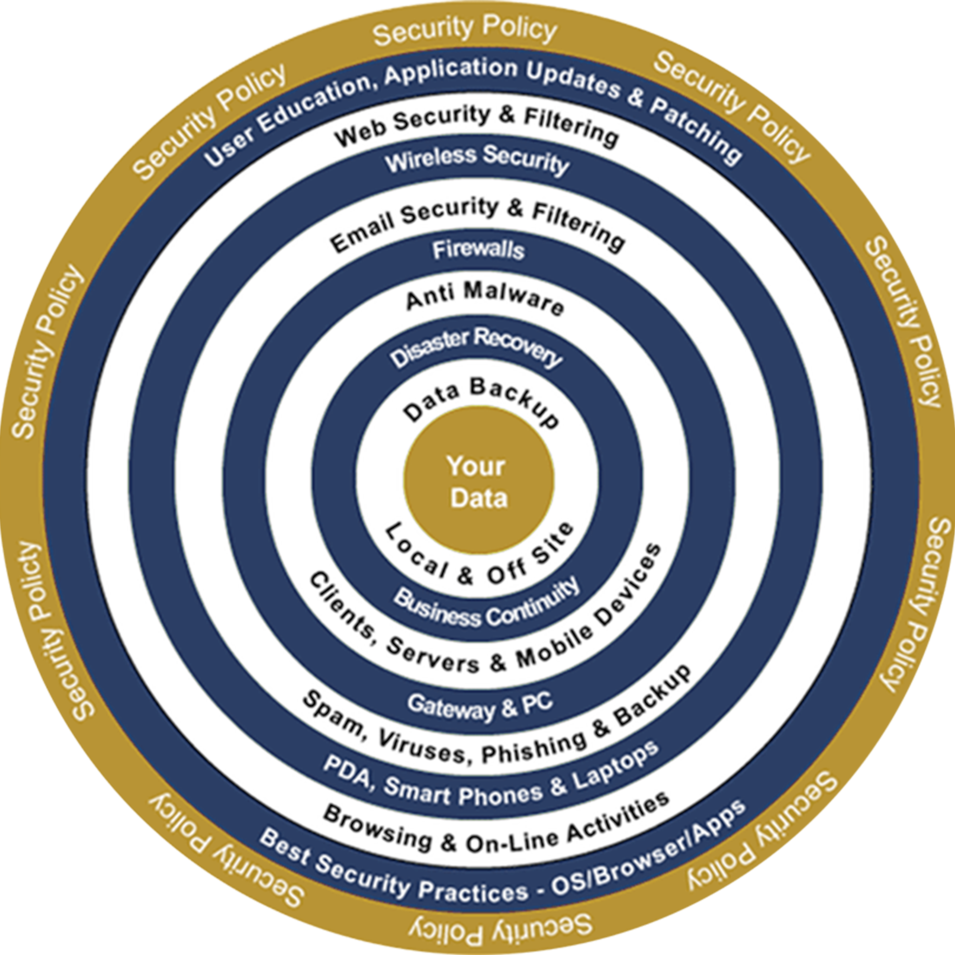 Consultancy

BBI provides security solutions to keep your business operations and data safe through the combination of state-of-the-art equipment and software, with expertise of our trained security professionals.

Network Security

We prevent any and all attempts of gaining access your network, system, application or other resource without
your permission.

Cloud Security

With terabytes of business data are moving to the cloud, cyber security is among the most important areas that CIOs and security professionals focus on.

Training & Awareness

We educate corporate staff about various threats and common types of attacks (phishing, malweare propagation, botnet infestation, etc.); and we train on the best practices to stop these attacks.