Exploit the potential of raw data with the power of AI.
And seamlessly get actionable insights in real-time in order to shift from a sales-driven to an analytics-driven business model.
From customer-centric journey management to brand strengthening initiatives, make the best out of smart data insights to bring your business higher levels of revenues, stronger marketing impact and an increasing base of happy & loyal customers.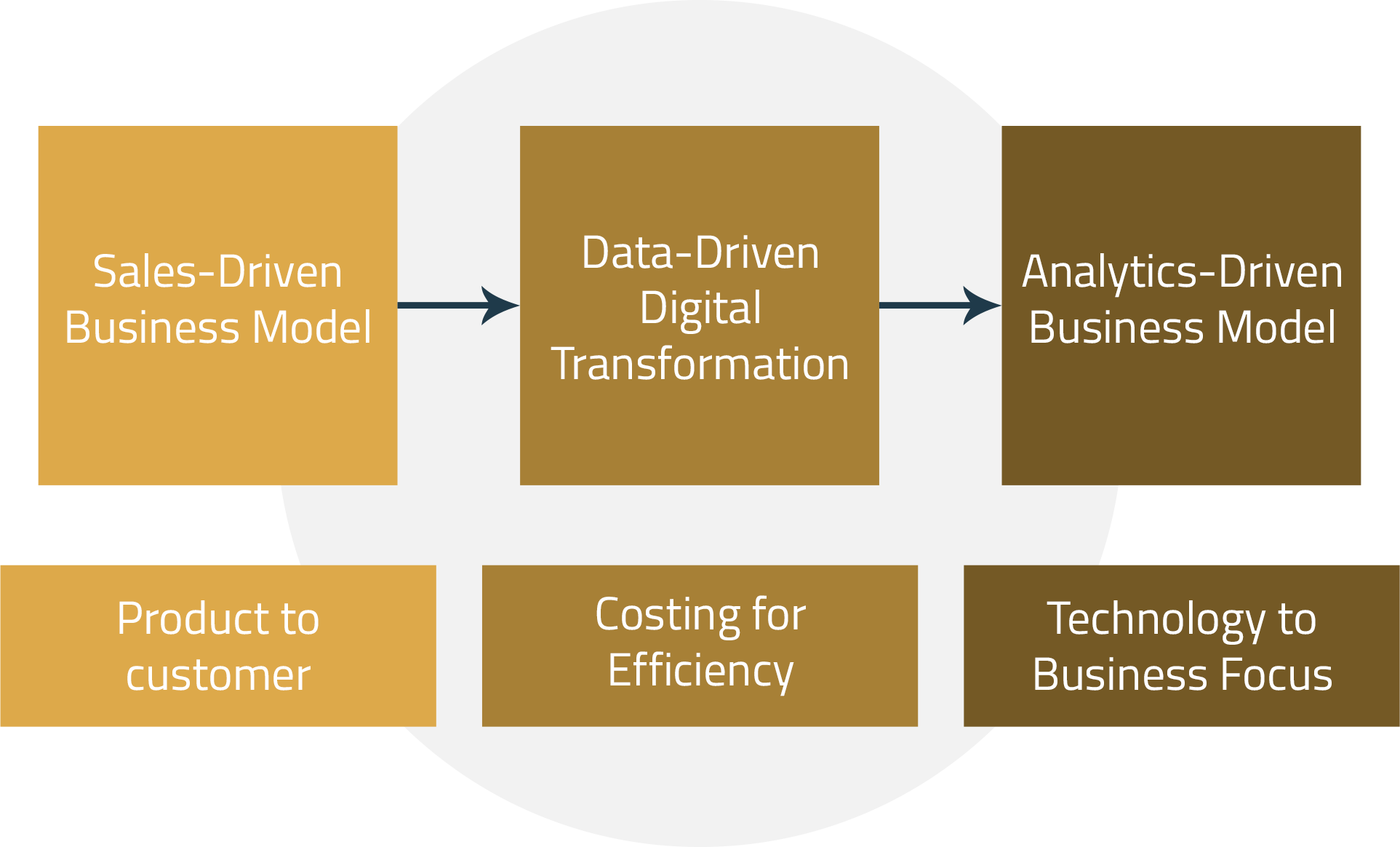 Unleash the Power of Data with AI Driven Analytics
From self-service to AI-driven

Utilizing the latest in Machine Learning and Artificial Intelligence technologies, marketers are now able to tap into "educated" insights, which eventually lead to better business decisions.

Real-time analytics and insights

With real-time actionable insights, take more customer-centric decisions, design tailored interactions, personalized offerings and prompt service availability.

Behavior prediction & recommendations

Predict your customers' future behavior by applying mathematical & statistical techniques to transactional and historical data, and make decisions based on expected future results.
360° Customer profiles

Combines the past, present, and future forecasts about all details related to your customer and transform the relationship with customers from transactional to experiential.

Customer engagement

Put your customer engagement strategy into action with full control over campaigns; stay in touch with customers and keep them engaged over the course of their lifecycle.

Visualizations and dashboards

Focus on what really matters. Visualize all your ideas in one place, at the same time. Work with multiple concurrent charts. Manipulate many pivot tables. Switch between charts and tables.