Approach and Methodology
BBI adopts a proven approach towards digital transformation.
With a customer-centric mindset, we build strategies and provide solutions while focusing on the following: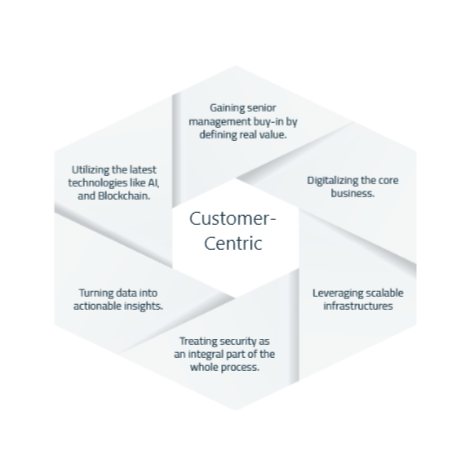 The PMO
In the rapidly evolving digital era, PMPs are future-ready, spotting out the big picture and proposing the best solutions.
Support

comply

Manage
We follow a systematic approach
to PMO as illustrated:
Embracing an agile culture, our PMO focuses on helping businesses adopt a complete customer perspective by incorporating and acting on customer-centered information gathered across the entire digital spectrum of interaction.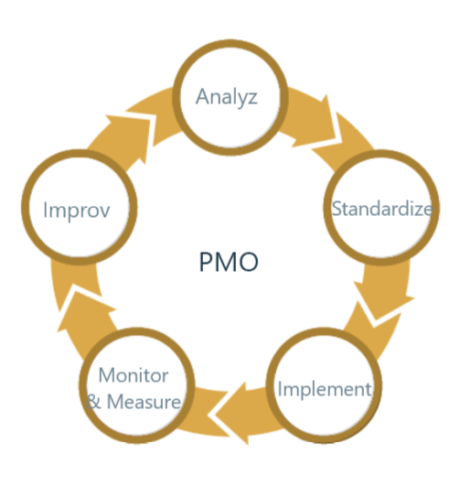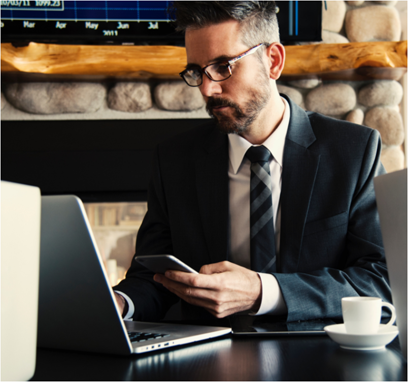 Client Engagement Management
Turning Happy Clients into Strategic Success Partners
Customer engagement team, on the other hand, works closely with our clients on daily basis to make sure our client's expectations are exactly met. Always keeping continuous engagement in mind, we aim at building trusted relationships, and we consider our esteemed clients as our longterm strategic success partners.
Research & Development
Helping businesses leverage tomorrow's technologies, today.
We believe that innovation is a never-ending journey. We don't just utilize the latest technologies. Besides best use of today's technologies, our research and development (R&D) team is keeping an eye on tomorrow and experimenting with new innovations.
The aim is to maximize your business value from investing in technology