Driving new business models, novel ways of working and a new world of communication & collaboration.
Therefore, it's only a matter of time till businesses sticking to legacy structures, if still existent, are totally outperformed by enterprises embracing data-driven digital transformation.
Digital Business
BBI puts the pieces together to facilitate a smooth transition into the digital enterprise.
Applications Services
Believing business applications are at the heart of successful digital transformations.

Talent Outsourcing
BBI enables our clients to achieve their strategic goals for talent management in an efficient way.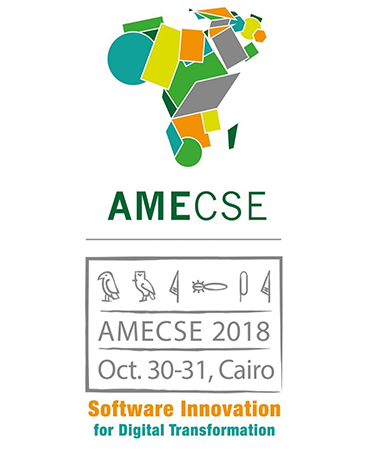 BBI is honored to be a gold sponsor of the upcoming AMECSE 2018. Africa and Middle East Conference on Software Engineering (AMECSE) is a series of conferences started in 2014 as the first forum in the region for practitioners and researchers to present and share the most recent innovations, trends, experiences and concerns in the field of Software Engineering.
As digital transformation revolutionizes the industrial landscape as we know it, telecom companies face an increasingly tough time, according
Technologies
BBI strives to stay on the edge of technologies in order to offer innovative solutions which answer today's most challenging business questions.
LEARN MORE
ARTIFICIAL INTELLIGENCE & MACHINE LEARNING
ML is evolving as data mining becomes more critical to businesses who need to make sense of Big Data.
Internet Of Things
what we do with  things once they are connected and supplying us data.
Block Chain
Gartner shows that as of February of 2018, blockchain was the second top search term on its website, increasing 400% in just 12 months.
RPA
When artificial intelligence is at the heart of mature, scalable business process automation, get powerful, data driven Robotic Process Automation (RPA)
BBI offers a wide range of proven, data-driven, industry-specific solutions to enable businesses gain insight from performance data helping them meet the needs of customers today and tomorrow.
Government

Bring the latest ideas and insights into the digital transformation of our civic spaces and lives.
How BBI helps the economy
BBI Consultancy cultivates a work environment that attracts, trains and retains the most skilled employees and professionals in today's workplace.